training : microsoft office 2007
Special Offer
Book in Advance and Save 15%... on all on-site classes from July - December 31, 2019!
This special offer applies to every on-site class that you schedule prior to June 1, 2019, with the class occurring any time before December 31, 2019.
Special Notes:
Discount excludes travel costs and materials
Discount applies to full-day (6+ hours) sessions
Classes may be cancelled or rescheduled up to two weeks prior without penalty
Get out your calendar and plan your training for the year because you're about to save big! Contact David to get started.
Upcoming Classes
Check out the January 2010 line-up of public classes in Stockton, CA, or schedule a class at your own office for flat-rate pricing.
microsoft office 2007 overview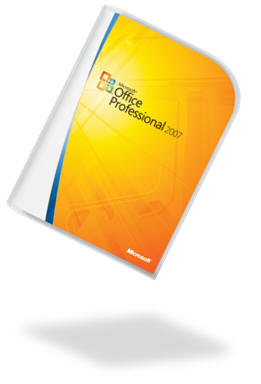 This class provides participants with an overview of the ways the new Office 2007 system differs from previous versions of Office. It is intended for users who are already intermediate or advanced users of previous versions.
Topics covered include:
New File Format Compatibility
The Ribbon
Shortcut Keys
Quick Access Toolbar

The Office Button Menu
Developer Mode
Compatibility Mode
Zoom Shortcut
Recommended Time: 1-2 Hours
microsoft office 2007 in-depth
This class is an extended version of the "overview" class, offering not only the basic changes between Office 2007 and prior versions, but an in-depth look at new features in Outlook 2007, Word 2007, Excel 2007, and PowerPoint 2007. The class, which covers a wide variety of topics, is intended for beginner, intermediate, and advanced users. In addition to the "Overview" class described above, here is a sampling of what is covered:
Outlook 2007:

To Do Bar and Daily Task List
Quick Flags and Categories
Search capabilities
Sharing Calendars and Contacts
Creating Rules

Word 20007:

Styles
Automated Tables of Contents
Headers and Footers
Quick Parts and Building Blocks
Smart Art
Mail Merge

Excel 2007:

Formatting as a Table
Conditional Formatting
Headers and Footers
Customizing Charts
Pivot Tables

PowerPoint 2007:

Themes
Photo Styles
Packaging for CD / USB
Enhanced Slide Masters
Recommended Time: 6-8 Hours